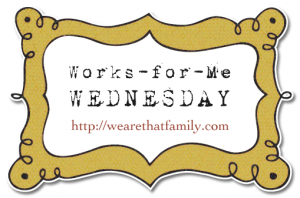 Actually, in the medicine department, we are really lucky. Both kids are always super excited to be medicated. I say "time for vitamins" and they both start running and clapping and acting like I just said, "Here comes the ice cream truck!"
Taking Liquid Medicine
If you don't have a lot of experience in this department, let me introduce you to the must have syringe:
A bulb syringe will make you crazy (I found them hard to measure exact doses), but this one? This one you just pull up as needed. By using a syringe, you don't spill any liquid if your child turns his head, locks his jaw, turns up his tongue, etc. Meijer gives them out with every prescription.
Taking Capsules
My kids are both on an acid-reflux medication–MaM takes it once a day, Jr. takes it 2x per day. It's available in a kid-friendly sol-u-tab (dissolves in your mouth), and we are so fortunate that it's covered under our insurance plan. This year, however, the terms of our plan changed a bit, and we are looking into ways to cut the amount of money we spend on this drug (we use three doses a day).
Capsules are available, but MaM can't swallow them yet.
Enter: the friendly pill cutter
I discovered I can slice open the capsule, pour the granules on a spoon (put something under the spoon in case it spills) and then top the spoon with a dollop of yogurt.  They lick the spoon clean, and the medicine is ingested! Phew!
What works for you when dosing up your kiddos?
Have an idea that others might find useful? Link up at We Are That Family!